Train Valley Deluxe Edition - Nintendo Switch
All aboard for endless fun!

Embark on a train management journey with the Train Valley Collection - 2 games in 1! Build intricate railway networks, solve challenging puzzles, and become a tycoon of the tracks.

Train Valley Collection - Deluxe Edition includes both Train Valley 1 + Train Valley 2 with added DLC, a 3D papercraft diorama and a 4-piece train set with diecast locomotive.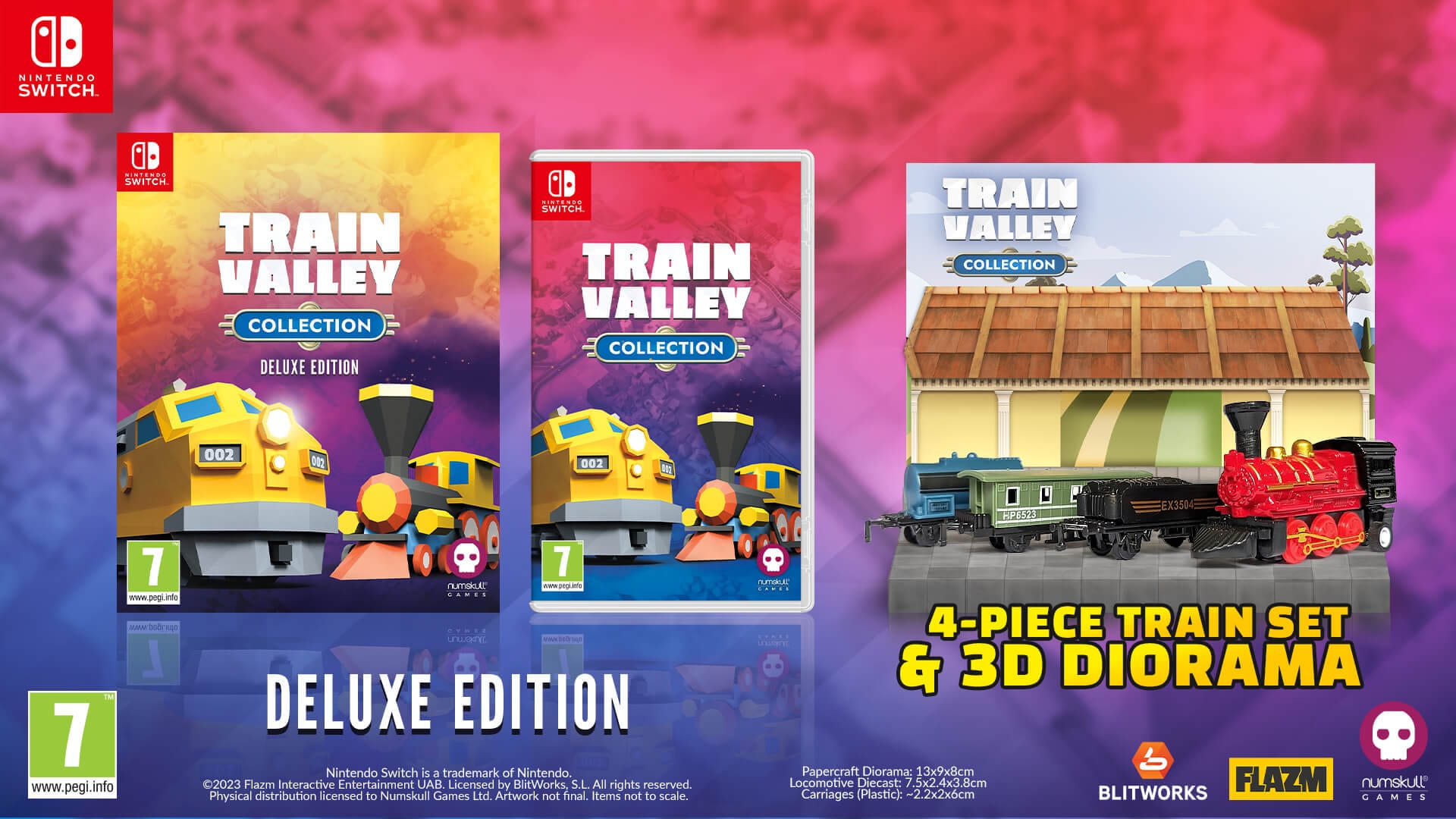 - Strategic - Build railroads in order to connect cities, tunnels and bridges while considering efficiency and costs of intricate networks.
- Challenging - Test your logistical puzzling solving abilities in story mode, random mode, company mode, and relax in the sandbox mode!
- Expansive - Between the 2 games, play with over 30 locomotives, 60 types of train cars, in locations all around the world.