Goodbye World - PS4
A harsh reality. A passion lost. A story of two creators.

Programmer Kanii and graphic artist Kumade are two friends who met in college. Since graduating, they've been creating indie games together. But so far, life has been harsh. Their games don't sell, and most of their time is spent working part time jobs to make ends meet...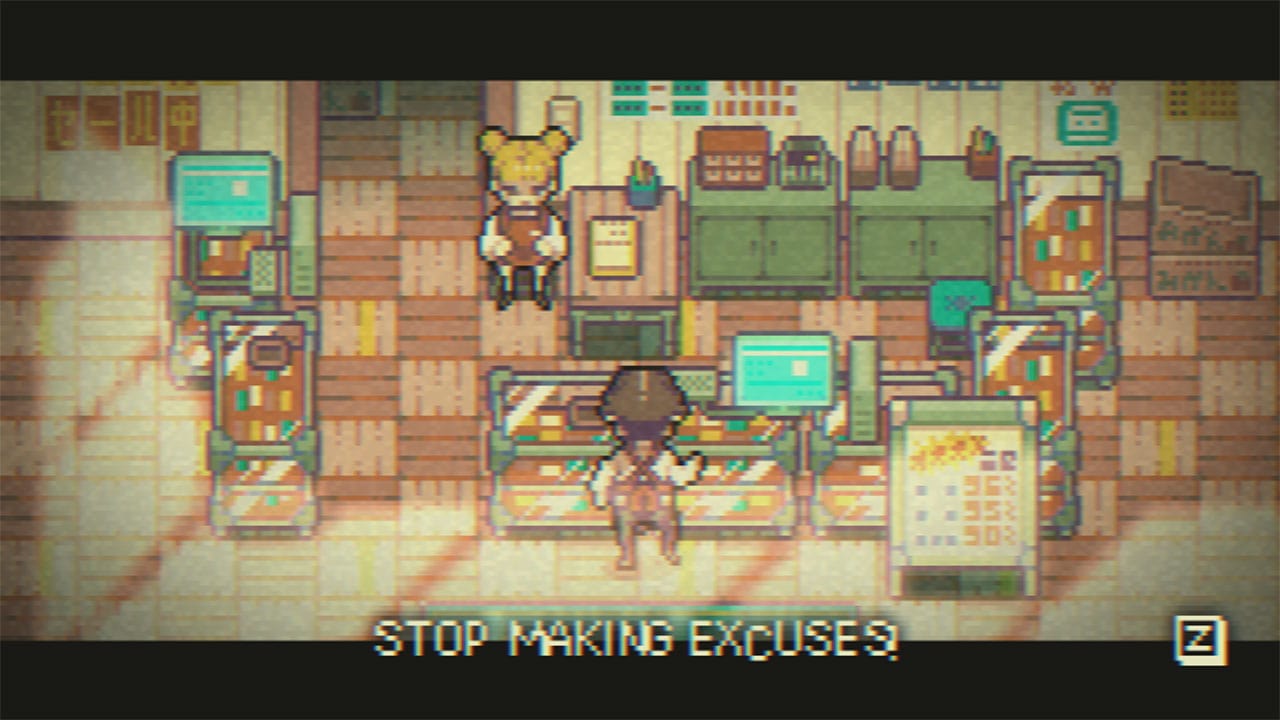 Join them on their journey in a sincere and emotional story.

- 13 Chapters follow the protagonists through their difficult experiences
- Play through 12 stages of a puzzle platformer game within the game
- Beautifully themed retro visuals, audio and music.